Self-Care for Hospital Workers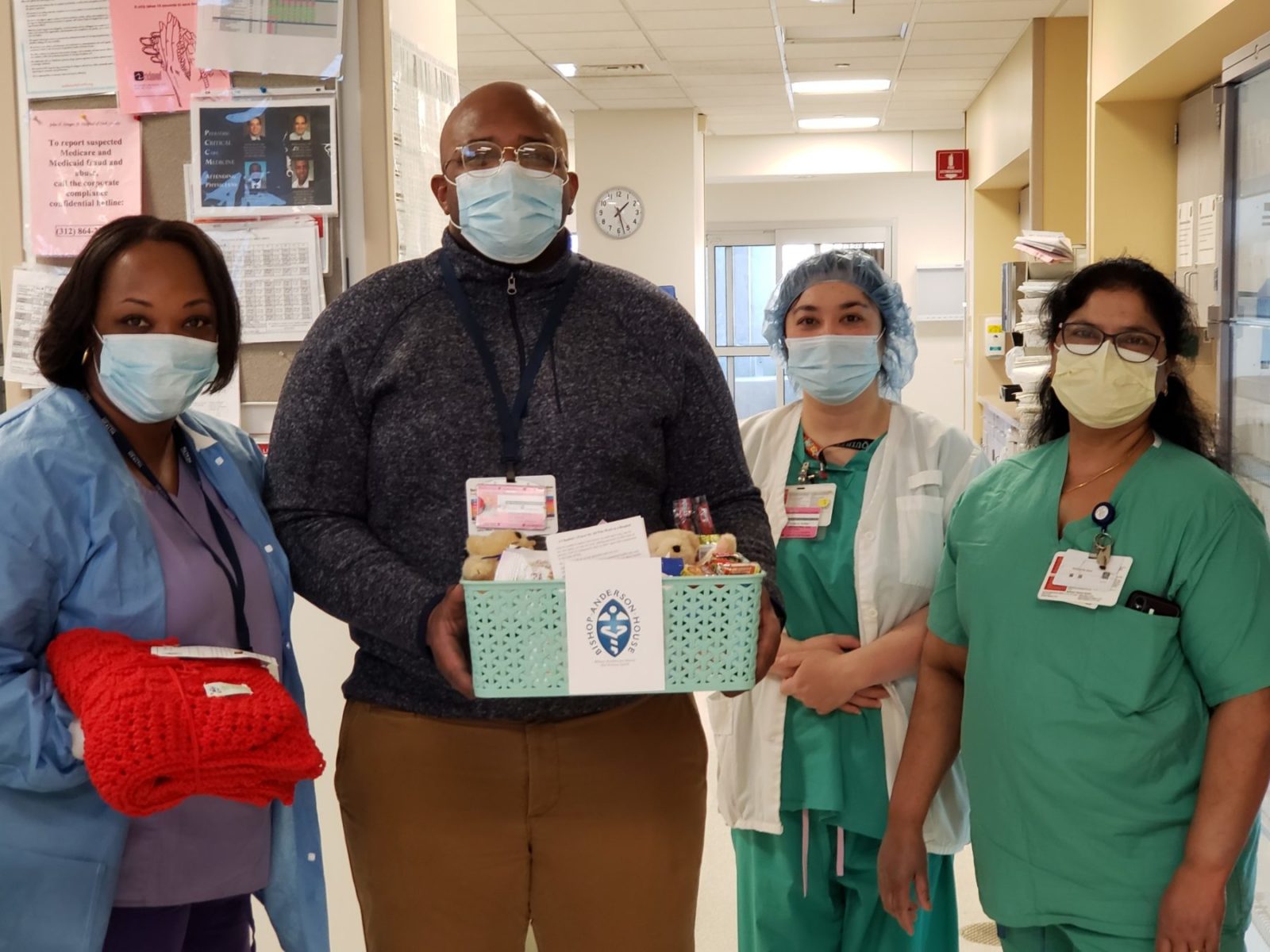 As hospital staff and caregivers are stretched more and more, Bishop Anderson House promotes wellness and prevention to prevent staff burnout. We offer virtual and live presentations of Progressive Muscle Relaxation, meditation, yoga and qigong to medical practitioners at John H. Stroger, Jr. Hospital of Cook County, as well as telephone "Chat with a Chaplain" sessions.
During the COVID-19 pandemic our chaplains have filled snack baskets with healthy treats, cuddly Teddy Bears and cards of support and comfort for all the personnel at John H. Stroger, Jr. Hospital of Cook County.
We also understand the grief and anxiety that working in the challenges that the hospital environment can create. Our memorial services and quiet days for staff provide a safe and comforting place where health care workers facing the hardest challenges can "unpack" their deepest concerns. These stress-busters lead to better patient care because staff knows that they, too, are cared for.