"Advancing the well-being of individuals and communities where healthcare meets the human spirit."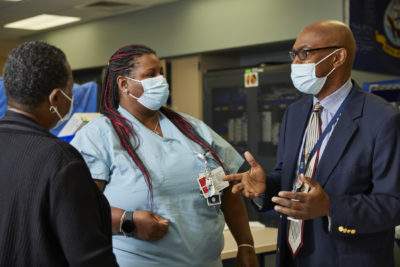 We are an interfaith agency focused on providing spiritual care to all people everywhere.
We have 4 major points of focus:
Chaplaincy–Providing professional chaplains at John H. Stroger, Jr. Hospital of Cook County; partnering with Rush University Medical Center to provide Community Based Clinical Pastoral Education.
Education–Offering the Spiritual Care Visitor Training course as well as continuing education events for volunteers and professionals.
Spirituality & Wellness–Hosting self-care events in the Illinois Medical District, focusing on staff wellness.
Social Responsibility & Racial Justice–As healers and caregivers we are committed to continue our work dismantling racism and discrimination wherever we find it and to foster and protect the dignity and worth of every human being.