Beside Still Waters:  Refreshing Our Bodies, Minds and Spirits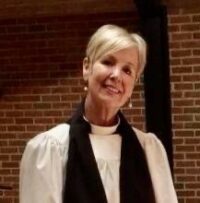 Bishop Anderson House invites you to a daytime retreat on September 24, from 8:30 am – 1:30 pm, which will be held at St Mary's Episcopal Church, 306 S. Prospect Ave, Park Ridge, IL. This experience offers a gentle invitation to step out of the daily routine for spiritual refreshment and holy conversation, focusing on the themes of healing and wholeness.  The day includes Celtic morning prayer, reflections on healing and wholeness, the spiritual practice of Kintsugi, and an opportunity to gather with other spiritual caregivers. Morning refreshments and lunch are included.  Our retreat will be led by Deacon Laurie Michaels.
Registration for the retreat is now closed.  Please watch for future events in our newsletters.