Monthly Resiliency Calendars

Daily Realistic Actions for Your Emotional Well-Being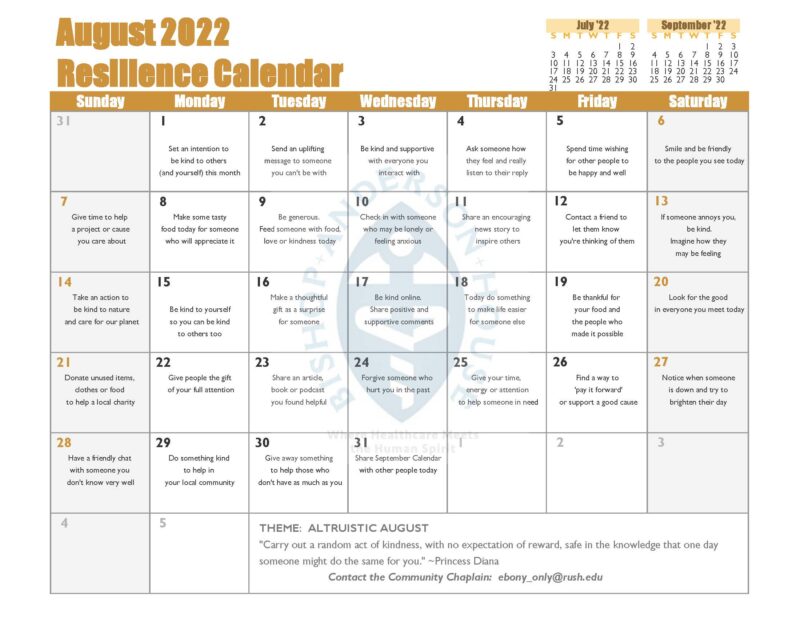 Researchers have studied kindness and its effects for many years. Studies consistently show that kindness is linked to better health and an increased sense of well-being. In 2020, research in Psychological Bulletin examined 201 studies of behaviors driven by things like trust, cooperation, and compassion. They found a "small and significant" connection to better physical and mental health. Interestingly, there were more well-being benefits linked to "informal helping" or spontaneous acts of kindness.
All that to say being kind is good for you, so just do it!
We hope that as we make it into the second half of 2022 you are finding that resiliency, though necessary, isn't the goal.  It's just a stop along the way as you find peace and joy.
Feel free to share with your network, friends and family.
Previous Monthly Calendars