Monthly Resiliency Calendars

Daily Realistic Actions for Your Emotional Well-Being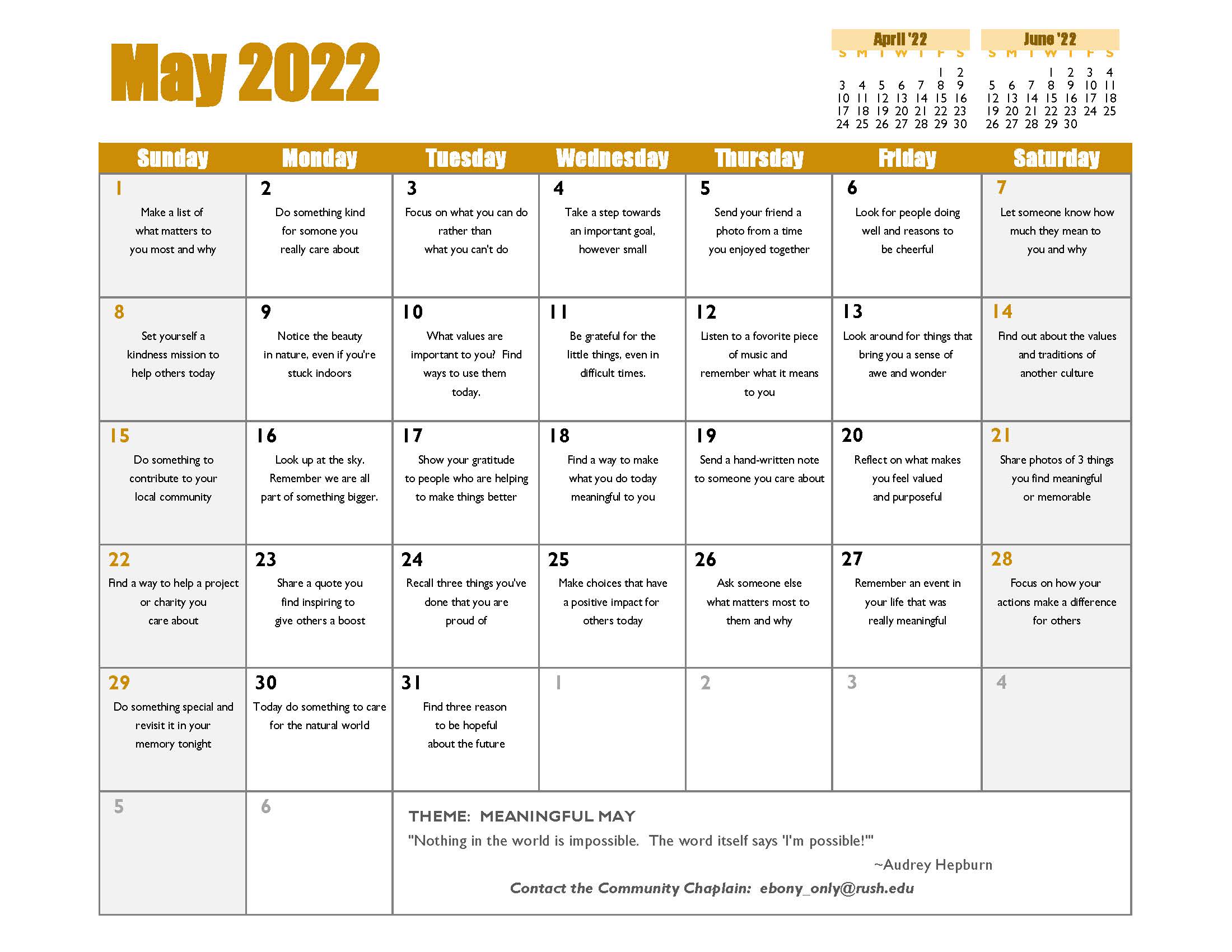 We are almost half-way through the year.
We find it hard to believe, but here we are, and the last few years have certainly been a place where we searched for meaning, found new meaning, and affirmed meaning in our life.  
This month's resiliency calendar allows for us to pause and take the time do each of those things.  We hope you will join us this Meaningful May in a few of the suggested practices found in this month's calendar. 
Feel free to share the calendar with your colleagues, family, and friends.