Monthly Resiliency Calendars

Daily Realistic Actions for Your Emotional Well-Being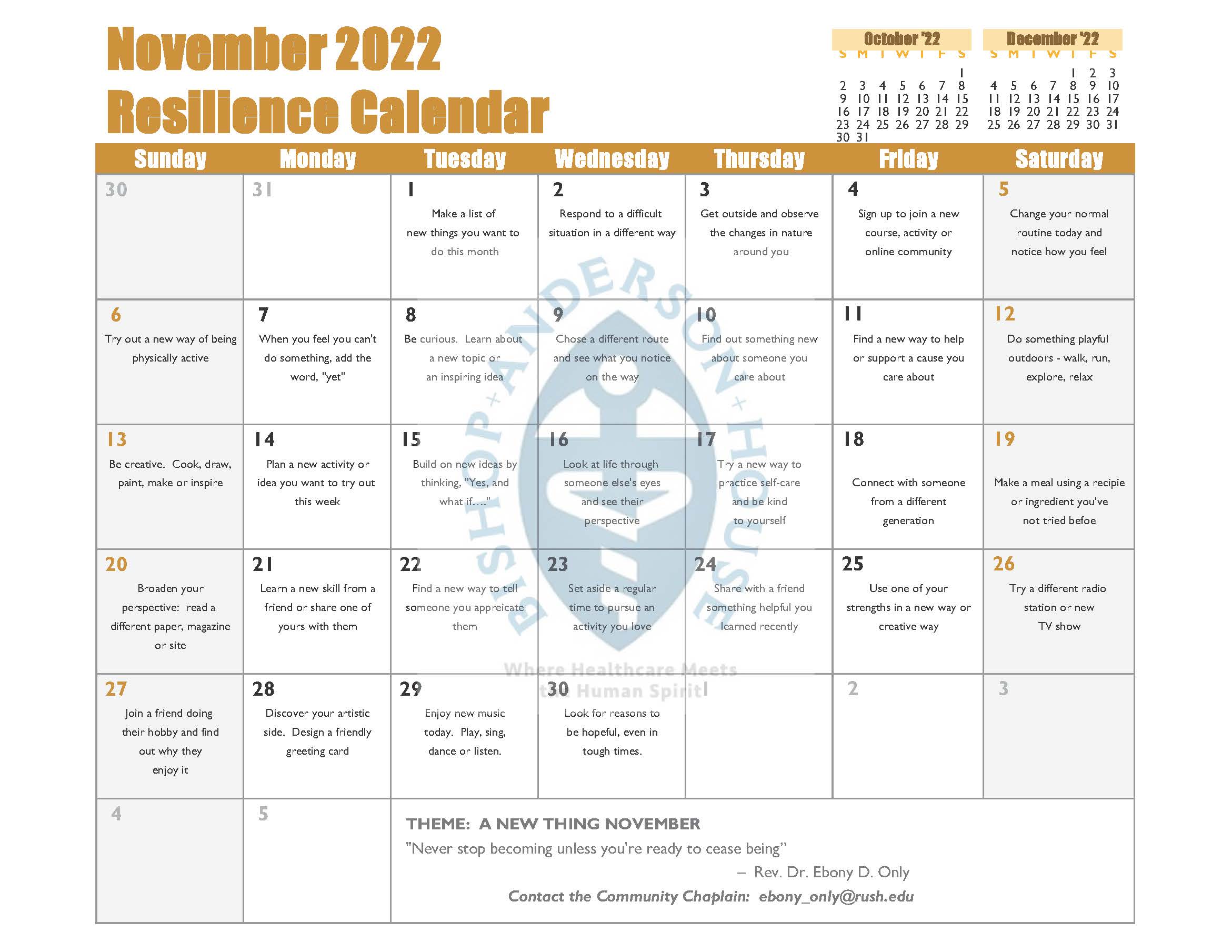 It is do A New Thing November.
Can you believe it is already November?  Now that October 31 is behind us, expect Christmas music and decorations if you haven't already experienced either or both 🙂!  
This year has really flown by, but the good news is we're still here.  Because we're still here that gives us yet another opportunity and with another opportunity comes a chance for us to experience something new.
Here's your chance to Do A New Thing!
I truly believe once we stop trying something new, we limit our chance of evolving and our chance to become…..to become a new creature.  
I hope you will join me this month in seeing what you can discover about creation, about your neighbors and about yourself.
This month's calendar will prompt you with some ideas to do just that.
Be Well!
Rev. Dr. Ebony D. Only, Community Chaplain Fellow
Previous Monthly Calendars